ABOUT KOWON
Constant innovation R & D for customer satisfaction
About Kowon

CEO's greeting
CEO's greeting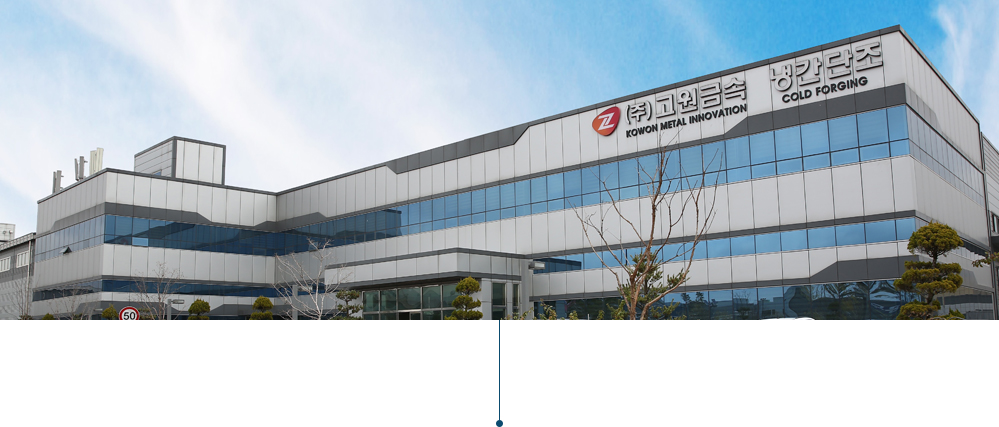 Thank you for visiting our website, Kowon Metal CO., LTD.

Kowon was founded in 1990 and specialized in Cold Forging, and now has expanded to Forging, machining, heat treatment, and tooling process in-house for cost effectiveness and management.
Kowon has been growing to a global company, exporting to the U.S, Mexico, and so on.

In order to be competitive in the fast developing automotive market, Kowon is constantly researching and working on cost effective production with quality management such as web based data integration and analysis.
Based on our creativeness and challenge, we succeeded in developing the industry's first one-piece Steel Tube Yoke and one-piece AL Tube Yoke, resulting in simplified processes and cost savings, and enhanced product competitiveness both at home and abroad.

Kowon will continue technical innovation through open-minded management and will do our best for customers' satisfaction.

Thank you.